English Translation at the End of the Page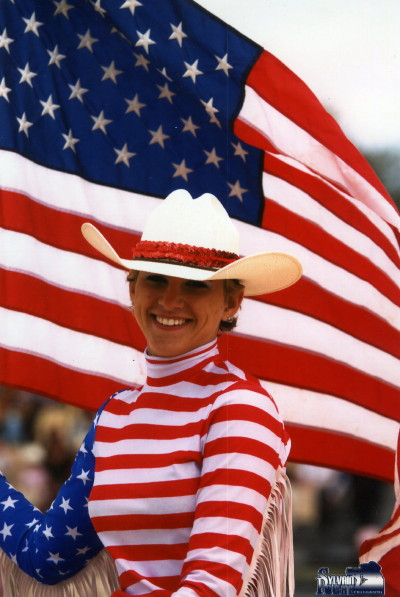 Rancho Comancho è una Associazione sportiva e culturale dedicata alla diffusione dell'equitazione di campagna e della cultura americana.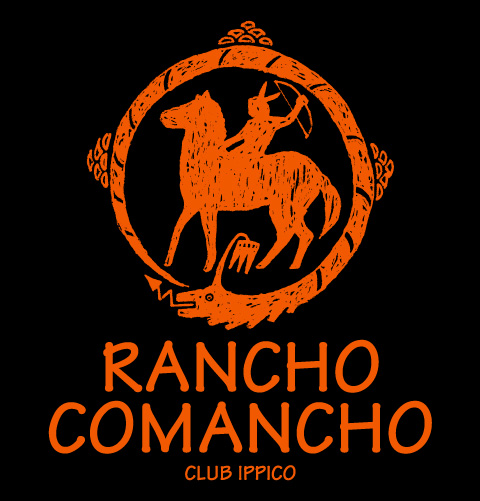 E' nata nel 1990 sulle Alpi Apuane: oggi è ospite dell'Azienda Agricola Biologica Nine del Lobo, oltre 25 ettari a 400 metri di quota sulle colline di Bellalavalle, Contignaco, a pochi chilometri da Salsomaggiore Terme.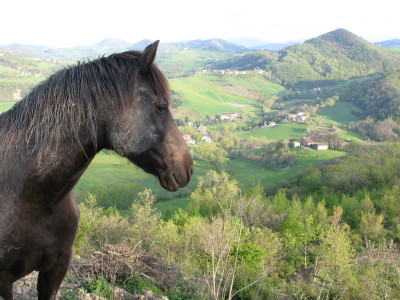 Chiunque può divenire socio, secondo le regole e le procedure previste dallo statuto.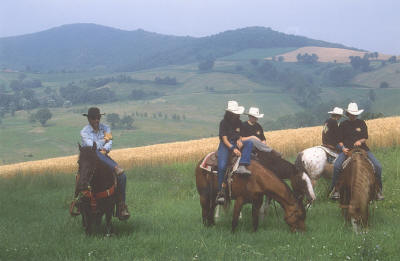 La struttura a disposizione dei soci comprende un campo da lavoro circolare (diametro 45 m. circa), di un tondino da addestramento (diametro 16 m. circa), di circa sei ettari di pascoli attrezzati, di selleria, clubhouse, biblioteca, piscina e camere per gli ospiti. Sono in via di realizzazione box per l'inverno e tondino coperto (ha già in uso nella vicina struttura di Mirandola un coperto da 14 m. circa).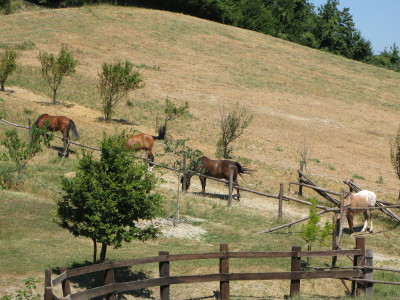 Si ospitano cavalli a pensione, si tengono corsi base di equitazione da campagna (monta da lavoro western), si addestrano cavalli secondo i principi della doma naturale di Monty Roberts, si organizzano passeggiate offrendo il servizio di guida. Il servizio veterinario è garantito dal dottor Gorreri, la mascalcia da Martino Squarzina.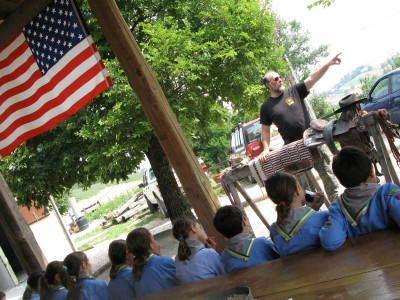 Le coperture assicurative sono fornite da Aurora Assicurazioni.
Il club è affiliato all'Associazione Libertas (riconosciuta dal CONI): la responsabile tecnica è Sacha Villa, il presidente onorario e fondatore Marco Del Freo.
Il presidente del club è Margaret Wolf.
Sono previste quattro categorie di soci: fondatori, effettivi, onorari, aspiranti.
Soci fondatori sono Francesca Silva, Sacha Villa, Alexia Villa, Margaret Wolf.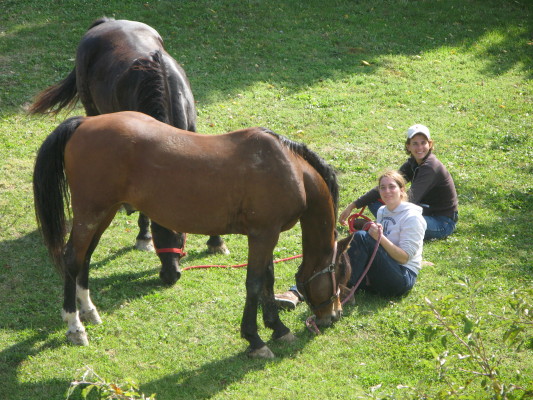 Rancho Comancho NON è un maneggio.
Qui trovate il regolamento di scuderia: Regolamento scuderia
Qui i servizi e i loro costi: Servizi e costi
Qui la scheda di ammissione cavalli: Scheda ammissione cavalli
Qui lo statuto Costituzione e Statuto Rancho Comancho
Per tutte le notizie sul Ranch, sulla home page fate scendere la tendina di CATEGORIE e cliccate su "equitazione". Per foto e attività varie, nella nuovola dei tag cliccare su ciò che interessa.
Per ulteriori informazioni ranchocomancho@ninedellobo.com, oppure telefonare allo 0524 57 86 58.
Vi aspettiamo!
Rancho Comancho is a sportive and cultural Association devoted to Western riding. Our aim is spreading American culture in Italy.
It was born  in 1990 in the Apuan Alps: today it's located at the organic farm Nine Del Lobo, more than 25 hectares at an altitude of 400 meters in the hills of Bellalavalle, Contignaco, a few kilometers from Salsomaggiore Terme.
Anyone can become a member, according to the regulations and procedures stated in the statute.
The structure available for members includes a circular arena (about 45 meters diameter), a training ring (about 16 meters diameter), more than 6 hectares of paddocks, a tack room, club house, library, pool and guest rooms. Box stalls and a covered riding ring are planned  for winter (there's already a covered structure of about 14 meters diameter available nearby at Mirandola).
We have boarding for horses and Western riding courses. We train horses according to Monty Roberts' principles of natural horsemanship, we organize trekking (guide available). Veterinary service is guaranteed by Dr. Giuseppe Gorreri, horseshoeing by Martino Squarzina.
Insurance coverage is provided by Aurora.
The club is affiliated with the Libertas Association (recognized by CONI): Sacha Villa is responsible for the technical area, Marco Del Freo is honorary president and founder.
There are four categories of membership: founders, active, honorary, aspiring.
Founding members are Francesca Silva, Sacha Villa, Alexia Villa, Margaret Wolf.
Ranch Comancho is NOT a dude ranch.
Here you will find the stable rules: Regolamento scuderia
Here services and their costs: Servizi e costi
Here the admission form for horses: Scheda ammissione cavalli
Here the statute: Costituzione e Statuto Rancho Comancho
(Documents translated in English on request).
For all Ranch news, on the homepage lower the CATEGORIE screen and click on "equitazione". For photos and various activities, in the tag cloud click on what you're interested in.

For more information ranchocomancho@ninedellobo.com, or dial +39 0524 57 86 58.