English Translation at the End of the Story
Siamo qui, pronti a ricominciare a caricare il Web delle cose che si vanno facendo. Non che ci si sia mai fermati, ma sotto la neve tutto prende altri ritmi e i pensieri vanno troppo veloci.
Vediamo allora che succede nei prossimi mesi, anche se le notizie le metteremo di nuovo giorno dopo giorno, cercando di coprire sempre i vari argomenti.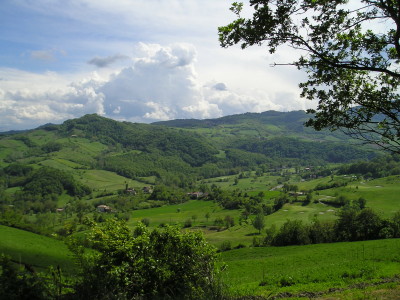 Prima cosa: è nato il primo progetto voluto da Biblioteca del Viaggiatore: Bellalavalle è il primo impegno che la futura fondazione si sta prendendo per salvare e sviluppare Contignaco cercando di usare il cervello e il portafoglio e non solo il secondo. Stiamo ricevendo molte offerte di aiuto e contiamo presto di poter presentare i partner istituzionali ed economici che sostanzieranno il nostro lavoro.

Don Renato ha ospitato il primo incontro pubblico alla Pieve: nonostante il tempo infame, molti i presenti e interessanti le cose. In particolare si è cominciato a cercare di dare informazioni concrete riguardo la valle e il rischio immediato di cementificazione causato dal Golf. Di questo si dirà in un altro pezzo, di certo è un tema che cominceremo a seguire con attenzione giornalistica, visto l'aiuto di Marco. Metteremo a disposizione di tutti cifre, documenti, interviste perchè chi decide non possa dire "non sapevo" e chi vota possa dire "lo sapevi bene". A questo proposito, quindi, con la presentazione del progetto, prenderemo anche una posizione riguardo alla valle e alle varie opportunità di sviluppo che sarà "politica" ma nulla avrà a che fare con le tessere: solo con i cervelli. Ormai anche negli ospedali vale la regola del consenso informato, è bene quindi che si sappia su che cosa si decide: poi le istituzioni faranno il loro dovere. Si spera tutte.
Rimane il fatto che la Biblioteca sta crescendo e chi vuole visitarla può prenotare la visita, gratuita, cliccando qui di seguito bibliotecaviaggiatore@ninedellobo.com

Seconda cosa: si riparte con il softair. Gli amici Firefox organizzeranno una gara nazionale presso di noi, il 22 marzo. Più notizie a breve e separata sede. softair@ninedellobo.com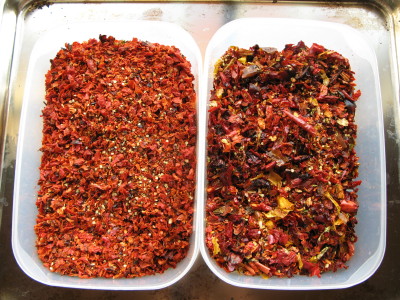 Terza cosa: sono pronte le polveri nuove di peperoncino e abbiamo steso il piano di coltivazione della prossima stagione. Novità varie, tra cui il permesso di riportare sul nostro sito, tradotte, notizie provenienti dal guru mondiale del Capsicum, Dave Dewitt. Speriamo anche di poter fare con lui un domanda e risposta, vedremo. Persona gentilissima, sapremo tra non molto che cosa ne pensa dei nostri prodotti. bottega@ninedellobo.com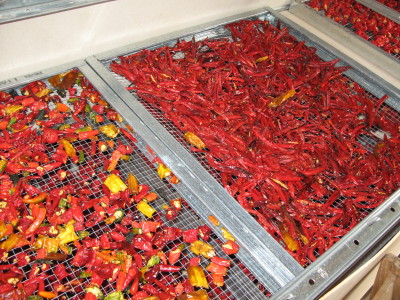 Quarta cosa. L'essiccatore è funzionante, se qualcuno avesse bisogno di utilizzarlo, basta un contributo per le spese di gasolio, magari solo in prodotti, fateci sapere. La superficie su griglia zincata è per ora di circa 12 metri quadrati, temperatura di esercizio massima 34 gradi. info@ninedellobo.com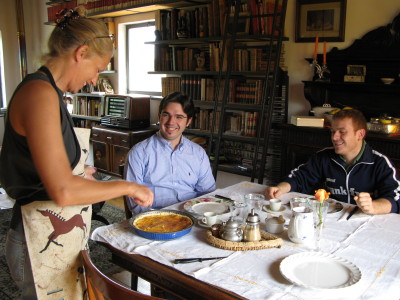 Quinta cosa. Si ricomincia anche con l'ospitalità nel Bed & Brunch. I listini non sono cambiati, si mangia solo di più e meglio! locanda@ninedellobo.com
Sesta cosa. Se smette di nevicare finiamo con  i recinti dei cavalli e saremo ben felici di ospitarne a pensione. Rancho Comancho, visto che la lupetta sembra fare sul serio, pare pronto a ripartire davvero! ranchocomancho@ninedellobo.com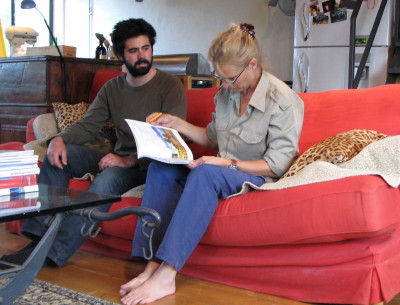 Settima cosa. I corsi di inglese, full immersion e non, andranno prenotati con parecchio anticipo, visto che abbiamo molte cose da fare. Chi vuole venire, si faccia sotto per tempo. fullenglish@ninedellobo.com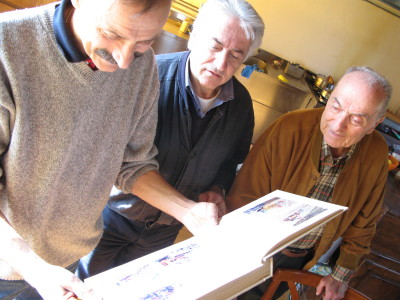 Ottava cosa. Con l'Associazione Scrittori del Ducato stiamo avviando una collaborazione con Radio Monte Kanate per avviare una trasmissione che parli di letteratura e ne faccia… Probabili corsi dilettura e scrittura, ma soprattutto raccolta di testimonianze video e scritte che aumentino il patrimonio di storia di Contignaco. scrittoriducato@ninedellobo.com
Altre cose ce ne sono, ma adesso dobbiamo pensare ai cibi cavallini e non solo… Alla prossima tra non molto!

Here we are, ready to start loading up the web again with things that are underway. Not that they've ever stopped, but underneath the snow everything takes on different rhythms and thoughts run too quickly. So let's see what's going on in the next few months, also if we'll post news day by day, always trying to cover the various topics.
First thing: the Traveler's Library has given birth to its first project: Bellalavalle (translation: Beautiful is the Valley) is the first commitment that the future foundation is undertaking to save and develop Contignaco, trying to use both brain and wallet… not only the latter.
Don Renato hosted the first public meeting at the Pieve: in spite of the awful weather many showed up and things proved interesting. In particular they've started to look for concrete information about the valley and the immediate risk of cementification caused by the Golf Course. This will be discussed in another piece, but without a doubt it's a theme which we'll start following with journalistically, seeing Marco's help is available.
We'll make numbers, documents, and interviews available to everyone in order that those who decide won't be able to say "I didn't know" and those who vote can say "you really knew". In regards to this, therefore, with the presentation of the project we will also take a "political" position which will have nothing to do with parties, but only with brains. By this time even in hospitals the rule of informed consensus is valid, so it would be well to know what is being decided upon: then the institutions will do their duty. All of them hopefully.
The fact remains that the Library is growing and whoever wants to visit can book a free visit, clicking on the following.
Second thing: softair is starting up again. The Firefox friends will organize a national competition at out place on March 22nd. More news soon.
Third thing: the new hot pepper powders are ready and we have drawn up next season's plan. Various news, among which the promise to put on our site, translated, news coming from the world famous guru of Capsicum, Dave Dewitt. Hopefully we'll also be able to do an answer and question with him, we'll see. A very kind person, we'll know shortly what he thinks of our products.
Fourth thing: The food dryer works, if someone needs to use it all that's required is a contribution for the diesel it runs on, maybe even only a contribution of product, let us know. The zinc grill surface for now is about 12 square meters, working temperature maximum 34 degrees.
Fifth thing: Bed & Breakfast hospitality is open again. The price lists haven't changed, you only eat more and better!
Sixth thing: If it stops snowing we'll finish the fencing for the horses and we'd be very happy to put horses up for boarding. Rancho Comancho, seeing that the little wolf seems to be serious about it, actually seems ready to start again!
Seventh thing: The English courses, full immersion and non, will have to be booked with a good deal ahead of time seeing that we have lots to do.
Eighth thing: With the Associazione Scrittori del Ducato we are beginning a collaboration with Monte Kanate Radio to start a transmission that talks about literature and those creating it… possibility of reading and writing courses.
There are other things in the pot, but now we have to think about feeding the horses and not only them… see you soon!
Recently:
Place related post plugin php here...
- Post 1
- Post 2
- Post 3
- Post 4
- Post 5
- Post 6